Prof. LO Kam Wing Kenneth (羅錦榮)
PhD (HK)
Croucher Foundation Postdoctoral Research Fellow, Inorganic Chemistry Laboratory, University of Oxford
Biography
Prof Kenneth Lo obtained his BSc (1993) and PhD (1997) degrees at The University of Hong Kong.  His PhD work centred on the design of luminescent transition metal complexes as DNA and metal-ion probes; and the photophysical and photochemical studies of luminescent polynuclear coinage metal chalcogenide complexes.  From 1997 to 1999, he worked as a Croucher Foundation  Postdoctoral Research Fellow in the research groups of Prof H. Allen O. Hill, FRS and Dr Luet-Lok Wong of the Inorganic Chemistry Laboratory, University of Oxford.  He carried out research work on genetic engineering and electrochemistry of cytochrome P450cam and putidaredoxin.  Prof Lo joined the Department of Biology and Chemistry of City University of Hong Kong as Assistant Professor in 1999 and became Associate Professor (Scale B) in 2003, Associate Professor (Scale A) in 2007, and Professor in 2011.  He is currently the Programme Leader of BSc (Hons) Applied Chemistry and the Research Degree Coordinator of the Department.  He was the Associate Head of the Department from 2010 to 2011.  At the College level, he is a member of the College Validation and Monitoring Committee (CVMC) and the College Graduate Studies Committee (CGSC).  At the University level, he is currently on the Academic Conduct Committee (ACC) under the Chow Yei Ching School of Graduate Studies.

Prof Lo's research interest is the utilization of luminescent inorganic and organometallic transition metal complexes as biomolecular and cellular probes, with a focus on the development of intracellular sensors, photoactive labels, and bioimaging reagents.  He received The APA Prize for Young Scientist from The Asian and Oceanian Photochemistry Association in 2005 and The Distinguished Lectureship Award from The Chemical Society of Japan in 2011.  He was on the Editorial Advisory Board of Inorganic Chemistry from 2015 to 2017 and is currently an Associate Editor of RSC Advances.  He was one of the Chairs of the Gordon Research Conference Metals in Medicine 2018 and is the Chair of the 23rd International Symposium on the Photochemistry and Photophysics of Coordination Compounds (ISPPCC 2019).  He was awarded a Croucher Senior Research Fellowship from the Croucher Foundation in 2015.
Research Interests/Areas
•   Inorganic and organometallic photochemistry and photophysics
•   Luminescent and photofunctional molecular probes
•   Bioconjugation, biomolecular sensing, and bioimaging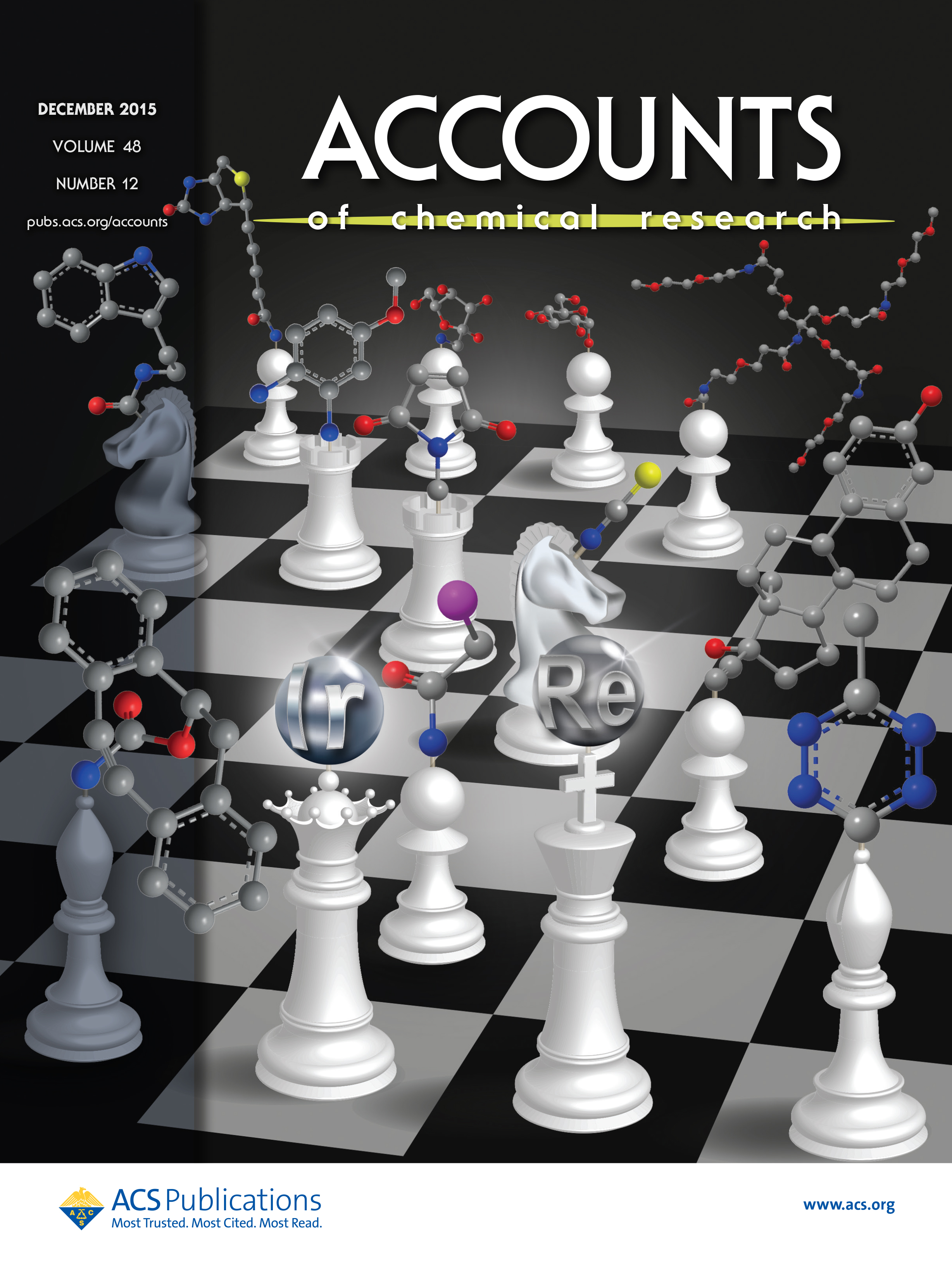 Selected Publications

K. Y. Zhang, P. Gao, G. Sun, T. Zhang, X. Li, S. Liu, Q. Zhao, K. K.-W. Lo, and W. Huang, "Dual-phosphorescent Iridium(III) Complexes Extending Oxygen Sensing from Hypoxia to Hyperoxia", Journal of the American Chemical Society 2018, 140, 7827 – 7834 ( Link ).
T. S.-M. Tang, H.-W. Liu and K. K.-W. Lo, "Monochromophoric Iridium(III) Pyridyl-tetrazine Complexes as a Unique Design Strategy for Bioorthogonal Probes with Luminogenic Behavior", Chemical Communications, 2017, 53, 3299 – 3302 ( Link ).  Cover Picture for Issue 23 ( Link ).
L. C.-C. Lee, J. C.-W. Lau, H.-W. Liu and K. K.-W. Lo, "Conferring Phosphorogenic Properties on Iridium(III)-based Bioorthogonal Probes through the Modification with a Nitrone Unit", Angewandte Chemie International Edition, 2016, 55, 1046 – 1049 ( Link ).
K. K.-W. Lo, "Luminescent Rhenium(I) and Iridium(III) Polypyridine Complexes as Biological Probes, Imaging Reagents, and Photocytotoxic Agents", Accounts of Chemical Research, 2015, 48, 2985 – 2995 ( Link ).  Cover Picture for Issue 12 ( Link ).